The Shifting Sands of the B2B Customer Journey 
The B2B customer journey has shifted towards omnichannel, with B2C like experience and personalisation.  In this blog, we will explore the changing landscape for the B2B buyer and the key factors that are driving change towards a more customer-centric approach.  In recent years, the B2B landscape has experienced a big transformation. Today B2B buyers expect a more personalised service closer to that which resembles the B2C experience.  
The B2B
Decision Maker
The B2B customer journey typically involves multiple stakeholders and usually has a longer sales cycle than that of the B2C buyer experience. Expectations have changed for the B2B decision-maker, and they now expect an experience that more closely resembles what the consumer encounters.   
We should not forget that B2B buyers and decision makers are individuals, and they are used to the efficient, personalised service they receive in the world of B2C.  They expect us as B2B sellers to create a memorable experiences as they consider making a purchase from us.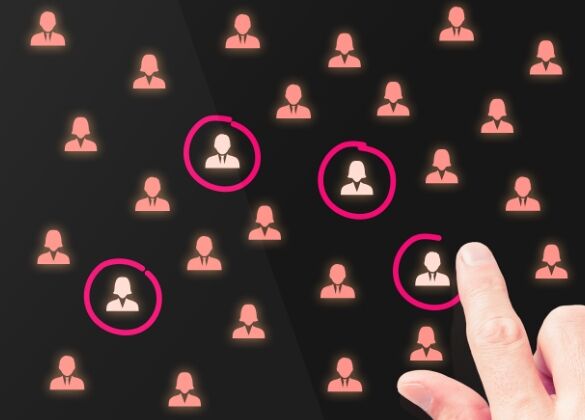 Millennials
As Millennials become more involved in the world of B2B, expectations for seamless online interactions are essential to remain competitive. Research has shown that 73% of buying decisions are made by millennials (age 26 – 41).  This digital-savvy generation expects the vendor to provide a personalised user-friendly experience at every touchpoint. This generation of decision-makers has grown up with digital commerce and businesses should leverage emerging technology to meet the demands of this customer base. Millennials expect B2B sites to have the same capabilities as B2C e-commerce platforms. Things like a personalised shopping experience, transparency on pricing, automatic discounts and easy check out or ordering are all now a must in the B2B sales process.
Personalisation

and

Customer Experience
Personalisation and customer centricity should be at the heart of the B2B buyer experience.  We are adopting a more human approach to selling.  From personalised recommendations to customised solutions, businesses are recognising the value of understanding customer preferences to optimise the customer experience. By leveraging data and analytics, businesses can deliver targeted content and relevant product solutions to prospective customers.  
With more businesses embracing digital technology to meet changing customer expectations, B2B sellers need to pivot and adapt to more personalised buying/ordering or even engaging behaviour.  
Digital Transformation
In the ever-evolving world of business, the landscape for B2B buyers has changed dramatically, particularly considering the digital transformation.  With the rise of big data and the use of algorithms, we are gathering analytics to provide valuable insights into buying behaviour, triggering automated responses to customer needs.  Online retailers can personalise recommendations based on the customer's browsing history.  Digital technologies can make the customer journey more streamlined, and we can use AI chatbots to provide fast, efficient support.  Companies can create value for clients and solidify their relationship by providing a personalised, seamless, omnichannel digital experience.   
B2B buyers are increasingly influenced by online reviews, testimonials, case studies and social media activity.  They also seek validation from peers, influencers and informed decision makers.  Companies should build a strong online presence, manage their reputation and actively engage with customers through social channel engagement.  This has never been so important across the entire spectrum of the B2B buyer journey. And those that don't invest now, risk reducing their ability to compete long term.
Customer Retention

& Emotional Connection

 
The B2B journey does not end at purchase.  For the most part, B2B purchasing decisions are part of a longstanding relationship, or the beginning of an ongoing partnership between two companies.  B2B buyers seek emotional connection with the brands they engage with, expecting trust, reliability and shared values.  Companies can establish emotional connection through story telling and purpose driven messaging in order to be positioned to win and retain customers. This all starts on your website and other digital channels such as LinkedIn. First impressions cannot be underestimated.
Final Thoughts
In order to switch from surviving to thriving, B2B's need to embrace new technology, leverage data driven insights and prioritise customer-centricity.   Today's B2B buyers expect a personalised customer experience, and seamless interactions across various touchpoints.  By understanding these changes, B2B's can nurture leads and drive growth for their business.  
Has This Resonated With You?
Call or email us today to discuss how we can help you improve your online brand so you can attract new high value customers and maximise those you currently work with.