IMS Marketing is a proud Silver Sponsor of this year's Online Marketing in Galway (OMiG) Digital Summit which will take place this Thursday at the Radisson Blu Hotel & Spa Galway. We have put together a list of the influential speakers, along with their biography, Twitter and LinkedIn accounts ahead of the OMiG Digital Summit, so you can easily follow them in the run up to the event.
The OMiG Summit will be divided into 3 different sections which are Content Marketing, Data Analytics for Marketers and Social Media Marketing. There will also be Audience Questions & Panel Discussions after each section.
Content Marketing
Aaron Chalke, Digital Media Manager, Media Works
Aaron is an experienced advertising and media professional with vast first-hand experience in strategic planning, negotiating and buying a wide variety advertising for his client. He has a strong background in traditional media coupled with expertise in digital media which allows him to develop rounded strategic approaches for clients.
He is driven by innovation and creating standout campaigns for both branding and performance driven clients and has won multiple industry awards for innovative digital campaigns.
You can follow Aaron on:
 @Aaron_Chalke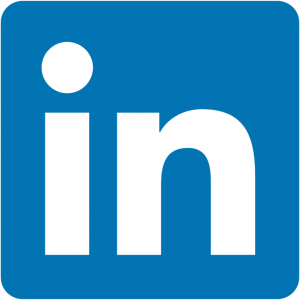 Aaron Chalke
Natalie Roper, Digital Engagement Marketing Manager, The Guardian
Natalie has worked with Guardian News & Media for over 5 years. Her main role involves managing a team specialising in social media marketing, video marketing and digital engagement.
On a day to day basis Natalie is working with her team driving awareness, reach, growth and conversion with editorial content and GNM products to target progressive audiences.
Previous to her current role Natalie held roles in Microsoft, Metia and Grass Roots.
You can follow Natalie on:
 @Natalie_Roper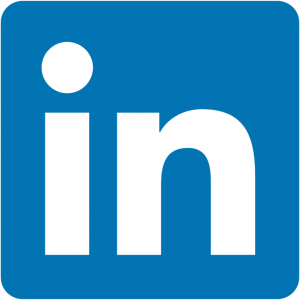 Natalie Roper
Grainne Redmond, Head of Digital Sales, Eir (Meteor)
Gráinne was appointed Head of Digital Sales for the Eir group (previously Eircom) in January 2013. She is responsible for sales strategy and digital vision ensuring digital sales channels for eir.ie and Meteor.ie meet the needs of customers for all targeted segments and propositions. Currently, Gráinne is working as part of the Eir digital transformation programme, owning the development of sales capability online. Prior to joining Eircom Gráinne was marketing and sales manager for key accounts with Púca Mobile a leading mobile, interactive marketing and technology company. Gráinne has a BSc in Management from Trinity College Dublin, an Advance Diploma in Marketing Techniques from DIT and a Diploma in Digital Marketing and Advertising from the Fitzwilliam Institute.
You can follow Grainne on:
@GraReds
Data Analytics for Marketers
Lillian Gallagher, Head of Data & Analytics, In the Company of Huskies
Lillian has over ten years of experience in business analysis and audit experience. Currently, she works as head of Data & Analytics in the Company of Huskies. She has previously worked in IT risk consultancy for EY, Business Intelligence for Microsoft and Data Analytics for Mercke Sharp & Dohme.
You can follow Lillian on:
 @HuskiesAgency
Maciej Dabrowski, Chief Data Scientist, Altocloud
Maciej is an experienced Data Engineer, Project Manager, Researcher, and Ph.D. He is passionate about all aspects of data analysis and engineering. He is currently building scalable Data Analytics systems at Altocloud. He is working with a number of industry leaders, such as IBM or Cisco in her years as a research scientist and consultant.
You can follow Maciej on:
 @Macdab
Aislinn Connolly, Brand Development Manager, Google
Aislinn works closely with advertisers to help them grow their brand presence online through the use of Google's branding platforms namely video advertising on YouTube and the Google Display Network.
Aislinn has held roles in Google for almost 6 years, past roles include a specialisation with Healthcare and Automotive verticals within Googles portfolio.
Previous to Google Aislinn held brand management roles in General Motors Ireland.
You can follow Aislinn on:
 @aislinncon
Social Media Marketing
Mark Brennan, Head of Digital and Innovation, AIB
Mark is currently leading the digital marketing and innovation team at AIB, transforming how the financial sector uses digital communications to best serve their customers by delivering world-class digital for the AIB & EBS brands while also creating Ireland's most digitally capable marketing function.
Mark is a passionate digital marketer who has developed the Digital Strategy for brands like AIB, Guinness & Volkswagen but also crucially he has delivered exceptionally crafted, truly innovative and most of all effective marketing communication campaigns off the back of these strategies.
You can follow Mark on:
 @markbrennan_
Paul Buckley, Head of Social Media, Aer Lingus
Paul is responsible for leading the Aer Lingus social media programme comprising social customer care, social media marketing and social insights.
Additionally, Paul is also responsible for the design and implementation of social media policy across the organisation. Reporting to the Chief Revenue Officer and liaising with key stakeholders in each Aer Lingus vertical.
You can follow Paul on:
@paulbuckl
Sinead Conway, Sales Manager, UK & Ireland, Twitter
Sinead joined Twitter in July 2015 as a Sales Manager within the UK and Ireland team. An accomplished digital media professional with over 8 years' experience across a diverse range of client verticals.
Prior to Twitter, Sinead joined Core Media group in 2007, working in Radial, the full-service digital agency. She worked across various digital channels delivering media solutions through display, mobile, social and search advertising.
In 2012, she was appointed Head of Digital in Starcom. Here, Sinead lead the integration of digital within Starcom and helped drive digital business growth working across leading advertisers in the industry.
You can follow Sinead on:
@conways
Don't forget to Follow us on
@IMSMarketings and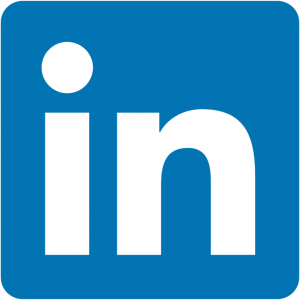 IMS Marketing for more updates.