Strategic Marketing Solutions for B2B Software & Technology Companies
Today's software businesses need a smart, high-growth marketing strategy to
Meet evolving buyer expectations 
Improve brand recognition 
Drive high-quality leads 
Create impactful user experiences 
Reach new markets and boost sales
At IMS Marketing we are passionate about helping agile, cutting-edge technology companies identify new market opportunities and scale their business internationally. Since our foundation in 2006, we have helped many Software and ICT organisations develop innovative marketing strategies, build powerful brands, sell great products and create impactful user experiences. 
Our technical research and strategy teams will work closely with you to understand your business, products, markets and challenges to help you uncover new market opportunities and build unique digital strategies that generate big outcomes and build tailored digital strategies that power your business to new heights.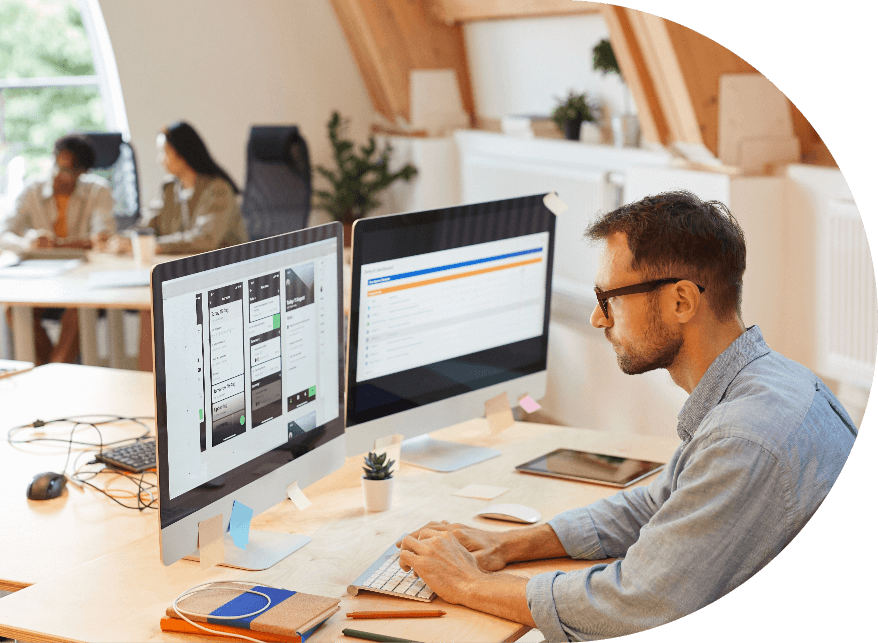 An Experienced Software Marketing Agency
Customer retention and engagement is key to building a strong brand for your Software business.
Whether B2B or B2C, Enterprise or App Store, our team has vast experience and deep industry knowledge particular to your niche. We follow our own bespoke methodologies to execute tactical digital strategies that drive more traffic, increase conversions and build and retain technology users and accounts.
No matter the size or type of your business, we work with you to scale your business through targeted branding and lead generation campaigns that convert and deliver real commercial results.
As a full-service digital agency, we provide the complete suite of marketing, digital, branding and website
design services to our clients in the Software and ICT space across the world. Our project expertise includes:
High-growth marketing strategies
Market research and feasibility studies
to assess market potential and competitiveness
Export and channel development
including reseller identification, recruitment and relationship management
Development of unique brand identities that
create impact and evoke engagement
User-focused website design & development
for a fully immersive user experience
International digital marketing plans and integrated campaigns
to optimise conversions and generate maximum ROI
We have years of experience working with a diverse range of Software & ICT clients:
GPS and Cloud based technologies
Healthcare IT
CMMS
Online or E-Learning platforms
Industrial automation and Manufacturing Software
Building management systems
Telematics
Tank monitoring and Asset Tracking software 
Online Payroll and HR Management 
Data Protection Software 
Cloud based insurance management
LETS TALK BUSINESS
Contact us today to learn how we can boost the marketing ROI of your Software business.