Content marketing has grown more and more in importance over time, and today, it has become one of the foremost ways for brands to communicate with their target market. It represents a shift from interruption based to assistance based marketing. Instead of getting in your targets way, help them on their way. They will return the favour.
At IMS, content marketing is central to the services we provide for our clients, and we are glad to bring the benefits of our teams experience to you.
Here are the 5 essentials we consider when producing a content marketing plan.
1) Value Proposition: What's in it for your target customer?
Your product is designed to solve a problem for your customer. Your brand values are focused on that customer, and what matters to them. Therefore your content must do the same.
How can you become a useful resource?
What knowledge do you hold that will be valuable to your customer?
How can you increase your prospects understanding of what you do?
2) Strong Objectives: What's in it for you?
A clear vision for what you hope to achieve will help you get there. Your content marketing strategy will require a commitment of time and money, so it's essential to understand how it will benefit your business. Here are some of the things that can be achieved through content marketing.
Reinforce your offline efforts by creating a robust online presence
Drive qualified leads to your website
Create engagement and 2 way communication between you and your target market
Improve SEO standing
Drive sales
3) Channel Plan: What channels will you employ?
Your choice of channels will be unique to your business, and will take the following into account:
Where are your target customers online? This varies from industry to industry. Linked In may be ideally suited to an engineering company, while it may be of no use to a gourmet food company and vice versa.
What resources have you got at your disposal? Time spent producing blogs etc. can pay dividends, but only commit to what you think can realistically be achieved by your team. If you don't have the skills in- house, will you need to outsource some of the work?
How are your competitors doing it? What company is the leader in your field? Can you build on their successful strategies, with your own unique twist?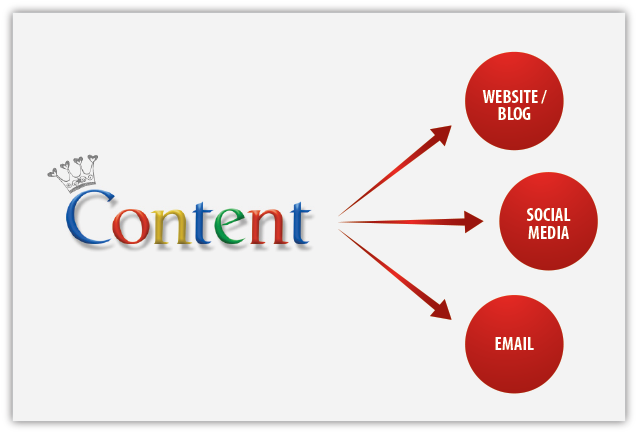 4) Breakdown of Channels: A detailed channel plan.
Once you have worked out your channel strategy from a high level, you need to dig down into more detail on each individual channel. How can you use your chosen channels to help you achieve your objectives?
How does the approach differ on each channel? What works on Facebook, won't necessarily work on LinkedIn or twitter and vice versa. How will you approach each channel?
 How will the channels interact? Blogs, social media and email should be highly integrated, maximising the effectiveness of each one.
 5) Content Calendar:
It's important to set out a plan from the beginning. Coming up with content ideas on a regular basis is one of the most common stumbling blocks. Make a schedule of topics, and try stick with it.
Many companies coincide their content with current events. This makes the content more relevant, but also makes it easier to produce ideas.
Schedule your content, and also assign responsibility for each item to the various members of your team. Your team will have a variety of knowledge and skills which will enrich your content.
Sharing the workload will help you stay on track.
These are the 5 essentials of an effective content marketing strategy. Is content marketing an area you can afford to ignore any longer? If not, why not get in touch with IMS today and draw on our years of experience in bringing businesses and their markets closer together. Email [email protected] today, or call 091- 739450.