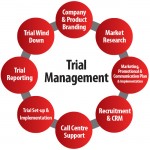 A product trial is generally undertaken to validate a new product idea. – Putting a product into the market place and getting potential customers to use it.
What we really want to know if we're developing a new product, is whether or not it will sell in a particular market. In order to conduct a successful product trial we need to be prepared.
Below are 4 simple steps that we at IMS have derived from our many years experience conducting product trials for clients world wide and validating new product ideas.  
1. Planning is Key!
Your target market needs to be aware of your trial. They need to know it's happening and it should excite them and satisfy an inherent need. In order to do this successfully you'll need to increase your company's brand awareness among your target audience.  Essentially you need to build up the visibility level of your product among those you wish to sign up to your trial.
A number of mediums can be used to increase awareness of your product trial and generate traffic towards your website where people can sign up. These activities might include, Pay per Click Advertising, Public Relations, Newsletter Marketing, Print Advertising – the list is endless and will essentially depend on your audience and market.
Once you've attracted people to your website you now need to quickly and simply explain why your product will solve their inherent problem. You should also make signing up to your trial on your site as easy and obvious as possible. We'd suggest you use a short contact form that captures only essential information from the potential participant. People find long contact forms daunting – you don't want to lose them at this advanced point.

2. Make Sure Your Participants Participate!
Getting people to sign up to your trial is only step one! Now you need to make sure that they actually take part in the trial and use your product. You'd be surprised at how many people sign up for free product trials yet don't participate.
Engagement and good communications are key at this point. You should clearly outline what you expect from your trial participants and communicate this to them early on in the process. Keep communicating throughout the trial period, encouraging and providing assistance to those that have not yet tried the product, while rewarding and encouraging active users.
Many online product trials are extremely measurable, where you can see actual user engagement, anytime, anywhere – unfortunately this isn't so for many offline products. This might mean you having to pick up the phone and speak with your trial participants, or certainly a portion of them.
Any assistance you can provide to trial participants will go a long way to increasing and encouraging engagement.
3. How Long Should the Trial Run?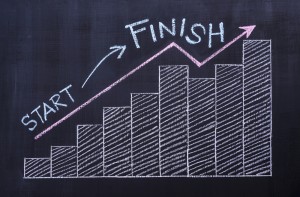 This is a tricky one and largely depends on the critical mass you need to generate for good, solid data given your industry and your target market. Technical products or new product use concepts generally tend to run in trial mode for longer than non complex products. For example, users of a new online learning resource can typically gauge its value within a few uses, whereas users of a new accounts software programme might take considerably longer to figure out.
An important consideration in any product trial is the cost of running it. You have to give your users a good experience and this might mean having to hire customer support staff, a marketing agency and so on – given the cost factors, it's important you are mindful of your customer acquisition cost in the long run.
Flexibility is a must for a successful product trial. You may find that your trial users were slow to take up the product so it could be beneficial to add and extra week or two onto the trial period to ensure you can generate the critical data needed to validate your product and market.
4. The Trial End Date Doesn't Mean You Stop!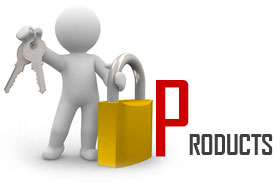 There's nothing worse than a user taking part in a 4 week trial and going back to your website after the trial closes to find no mention of the trial or possibly even your website down or no website at all. This just looks plain old unprofessional.
If your trial goes well, the least you need to do is advise your participants of the success of the trial. Of course you may have some product down time to make improvements and implement suggestions you have received during the trial period but your participants should know about this.
Never, ever, take your website offline. You could put a holding page in place of your site that says something like 'Thanks to all those that took part in our recent product trial. We are delighted to report that the trial was a success. We are currently working on a new and improved version of our product and hope to launch it to the market in November 2014. In the mean time if you have any questions, please contact us by email on [email protected]".  After all, you want users to remember their experiences when it comes to product subscription renewal time!
In the event that after your trial closes you are in a position to launch your product to the market – do it – don't wait around.  In fact you should be planning for this during the trial period!
---
At IMS we manage Product Commercialisation campaigns for clients on a regular basis. Our services can be viewed HERE
Watch Our Feasibility Study Video HERE
Check Out Our Concept to Market – Industrial Product Case Study HERE
For more on Product Trials and Product Commercialisation from IMS Marketing, please email us at [email protected]