Creating engaging and profitable content through a cohesive content marketing strategy
You are trying to create content for your new website or some other channel you are active one. Do you write about anything minimally related to your business? Do you explain your product offering down to the most minute detail? Do you centre around your personal brand? Do you just pelt out you literary best and go at it? No, no, no and no again! You need to have a plan before hand, at least if you are expecting to get something tangible out of it.
Put plainly content marketing is the process of creating valuable, relevant content to attract, acquire and engage your audience. Please note that the key element of the previous sentence is AUDIENCE. You are creating content for them, not for you!
It is true that content takes many shapes and forms, it can be a video ad, a whitepaper, a case study, a blog post; but for it to qualify as content marketing it must aim to drive profitable customer action.
Your audience lives in a world where information is everywhere and are constantly exposed to marketing messages – more than 5000 per day on average according to SJ Insights-. As a result, your prime enemy in enticing your audience to engage with your brand is attention scarcity, a concept derived from Attention Economy which states that the bigger the amount of messages your audience is subject to and in turn in need to filter out, the harder it is for you to reach them.
Another fact to point out, is that you are not only competing for attention with marketing messages from your direct competitors but also with funny animal videos, the latest post by which ever celebrity is the IT thing at the time, the latest viral video about airlines having a difference of opinion with their customers, etc.
the

old ways do not work anymore

In October 27, 1994 the first web banner went live by AT&T…it had a 44% Click-Through-Rate (44 out of 100 people who viewed the banner ad, clicked on it). In 2016, in Ireland a banner had an average CTR of 0.16% across all industries and that is good when comparing it to the 0.06% in the UK, 0.08% in the US (Google, 2017)

So, does all of this mean that you should stay away from generating content? No, once again. Think about it, all you ever engage with as a customer is content, so it is imperative in the case you want to be known by your target audience to get your act together and engage in content marketing sooner rather than later. Done right, it will make you stand out of the crowd and engage your audience.

According to marketing automation giants, Marketo, content marketing falls under seven areas:
"It engages individuals on their own terms"
"It's based on interactions buyers have with your brand, and mapped directly to their buying stages"
"It tells a continuous story, with a unified narrative that evolves throughout a customer's journey"
"It's the right fit for your channel – whether it's being used on your website, in email, on social, or elsewhere"
"It has a clear purpose, and a clear call-to-action for your audience to follow"
"It has pre-defined metrics, and is designed to be measurable"
"It is created in the most efficient, effective way possible – without sacrificing quality"
SIMPLIFYING CONTENT MARKETING
If we oversimplify the content marketing process from start to finish we can see that there are three main stages:
Building Your Brand Awareness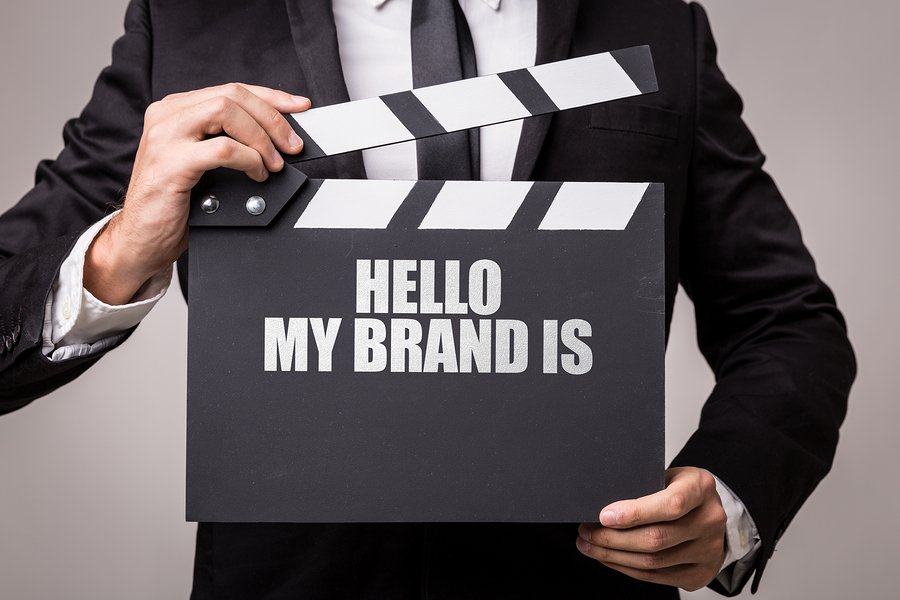 If your audience can't find you, they can't buy what you are offering. Simple, right? While outbound marketing efforts and traditional advertising still have a role to play in creating brand awareness, particularly when your brand is newcomer into the market space, content marketing allows for your brand to gain organic traction. This is important for two reasons:
On average 93% of buying cycles begin with an online search through the main search engines.
Getting prospects into your buying cycle through organic channels is much, much more cost effective than having to pay for it in the medium term. No business can survive by only getting people through the door, be it to a website or a physical store by just paying for the traffic/footfall. When quality content is highly ranked by search engines (for deep SEO insights see what our colleagues at MOZ or Search Engine Land have to say) or openly shared on social media, be it that your brand is present or not (in truth, if your audience is active on social media you should too!), your brand is basically getting free exposure.
Make your voice heard!
So you've managed to get your brand onto the 'floor' so to speak and it is no longer an unknown, it is now time for your voice to be heard and stand out from the crowd. You need to establish brand preference, that is making your brand the chosen one by your target audience to engage and not the competition. The best way to do this is to produce quality content that enhances your brand's position in the thought leadership ladder (AKA, you're the trusted source of information for what you know and offer. All other things being equal, people are more likely to buy from companies with whom they have relationships. Of course, this requires you to create content that people like – or even love.
Broaden your horizons, at a lower cost
According to Forrester research, "people despise and distrust push-style marketing methods that interrupt or intercept them — 49% of consumers don't trust digital ads; 38% don't trust emails; and 36% don't trust information in branded apps. What consumers want is genuine value from their interactions with brands, but most marketers fail to deliver it." With this means is that creating engaging content, which is relevant and genuinely helps to solve your audience's problems is the what will enable you to forge trusting business relationships. Furthermore, content will continue to provide returns long after you have first published it and what is more, content has a multiplier effect where the more you create the greater returns you get from it. This, however, translates to content marketing not being a short-term strategy
YOU WON'T SELL UNLESS YOU FIRST EDUCATE YOUR AUDIENCE
All your content should be aimed at solving your audience's main problems, not to pitch to them! In B2B marketing in particular, but to an ever-greater extent in B2C as well, your focus is not a onetime sell but to push that customer's LTV (Life Time Value) up. To do that you need loyalty and that comes from the customer trusting you. If you freely provide information that your audience would otherwise be even willing to pay for it, you build trust. This is sales gold dust!
PLAN, PLAN & PLAN AGAIN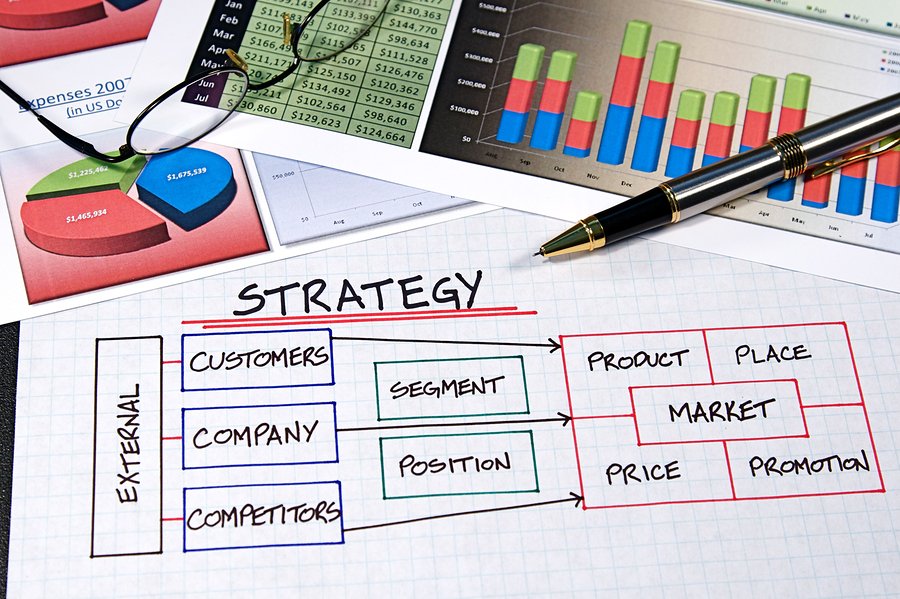 Creating engaging content that your audience will consume and love is an investment, don't leave its success to chance. Before you go about and publish and distribute your content make sure you have a clear road map of how you are going to manage the whole process, from the audience research to the measurement of your efforts.
The following are the main steps you should undertake.
Map your buyer personas and journeys

Develop Personas
Map your personas customer journey's

Generate a cohesive brand voice
Brainstorm
Map your Types of Content

eBooks
Worksheets and Templates
Whitepapers and Reports
Infographics
Slide Decks
Video
Blog Posts
Case Studies

Get the content mix right

What are your industry standards

What is the 'norm' in your industry? Is it infographics and highly visual content or is it academic style papers? No point in putting week's worth of effort into something that is so off the 'norm' that your audience will not consume.

Centre the content on your persona

Who are you making this content for, and how do they react to the proposed content type/style?

It's your brand, not some else's, so keep things visually consistent

Trust me and make yourselves a favour, create a brand guideline you're your brand. It doesn't need to be overly complex at first, but it should cover the basics: logo use, colour palette, font, tone of voice. The best way to get started is to translate what your brand looks like into words.

Content Calendar: A content calendar is a strategic tool that helps the wider team to efficiently and effectively execute integrated demand generation programs that include your content. It will help you ensure that you're releasing your content at the best possible moment and that your whole team is aligned around the release dates.

Main benefits of having a content calendar:

Visibility and alignment: Here's who you'll want to align with as you create your calendar, and the questions you should ask in order to get these teams aligned:

Demand Generation
Product Marketing
Public Relations
Social
SEO
Customer Marketing
Partner Marketing
PPC

Accountability: Content is the foundation stone for everything else so it is paramount that you and everyone around you is accountable to each other.
Organization: A calendar keeps you organized and organisation is your greatest ally when trying to tackle the generation, distribution and measurement of multiple pieces of content. A few things you should put down on your own content calendar:

Upcoming Product Releases
Company Events
Industry Events
Announcements
Holidays
National/International Events (Rugby World Cup, Olympic Games…you'd be surprised how many times these massive world-wide sporting events get overlooked when doing any sort of business plan)
Marketo provides the following step-by-step process for content creation:
Brainstorm
Meeting with SME
Create Strategy Doc (and get it approved)
Outline
Rough Draft of Copy
Developmental Edit 1 (structure, accuracy)
2nd Draft of Copy
Developmental Edit 2 (continuity, sentence structure, style)
3rd Draft of Copy
Approval of Copy from Stakeholders
Copy Edit (spelling, grammar)
Send Copy to Design
Rough Designed Draft
Proof 1 (visual themes, images, widows/orphans, continuity)
2nd Designed Draft
Proof 2 (final copy edit)
Final Approval from Stakeholders
Publish and Promote!
MEASURE EVERYTHING….THAT IS WORTH MEASURING
A staggering amount of marketers find it extremely difficult to prove ROI for their content. Rather than banging your head against the wall trying to find a way to answer the CEO's or CFO's marketers number 1 most feared question: 'How much did we make from it?', have 'measurement' at the forefront of your strategy from day one.
Let's be honest with each other, most of us hardly think of how to measure things from the get go. Dependent and independent variables, A/B testing, MVT Testing, XROMI, CPL, CPA, LTV are daunting and scary things to read about for most marketers, but they shouldn't be. We all need to measure things to drive conversations about what to do next out of the opinion arena to the data driven one.
In the few times that marketers do think about measuring their content marketing efforts they generally think about them in their own terms and not that of their stakeholders. A lot harder, if not impossible, to try and attribute results to an individual piece of content or campaign if you haven't considered these as positive outcomes that should have been translated into to measurable metrics in the first place. Talk you the different department heads that you will be reaching out to in order to build your content and help them do their work by including their metrics into your measurement plan. This will ensure buy in from the entire company and help create synergies across teams.
In a nutshell, before you start measuring do the following:
Define your content goals.
Brand Awareness
Drive Revenue
Establish goals and ROI estimates upfront. Without a guiding principle you are blind and do not know if you are on the right track or not
Decide how you will measure results.
Will you be measuring reach?
Engagement?
Time on your website?
PR mentions
Revenue, etc.?
Consider all stakeholders and their requirements
On the flip side, there is such a thing as measuring too much. So remember to be efficient and effective with your time in order to focus on the indicators and data that will actually enable you to make data-driven decisions later on.
If you follow these steps you will be well under way to create a content marketing that is valuable, relevant, attractive and engaging for your audience something that will inevitably lead to profitability.
If you believe your business could do with support in content strategy, give me a call on 091 739 450 or at john@imsmarketing.ie.