Digitalisation Voucher from Enterprise Ireland
The Digitalisation Voucher from Enterprise Ireland is an excellent support for all Irish companies operating within the manufacturing and/or internationally traded services space. It offers up to €9,000 in funding to access independent consultancy to boost your online and digital presence, while upskilling your team throughout the journey. This fund is 100% supported by Enterprise Ireland.
Want to grow your business online?
Start your Digital Journey with IMS today.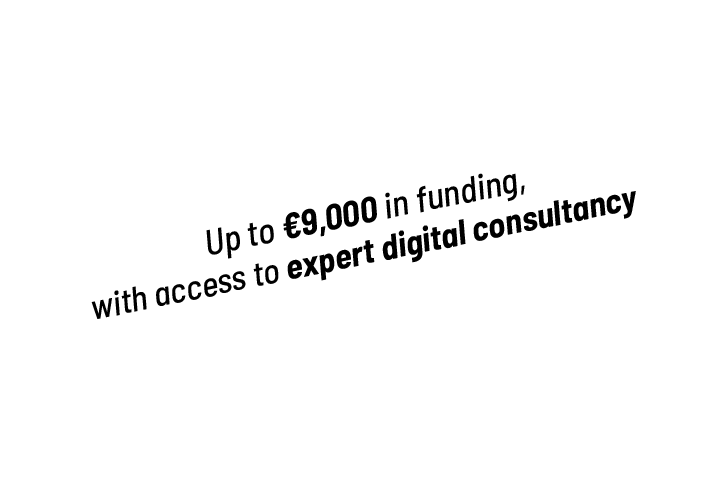 Improve your online presence
As a long-standing partner to state agencies such as Enterprise Ireland, we are delighted to be one of the key digital service providers on this fund. 
We have years of experience helping our clients rethink their digital strategies across an array of sectors. Talk to IMS today and discover how we can transform your operations and maximise the digital opportunities presented to your business.
Enhance your digital knowledge and skills, increase productivity and grow your business faster with the support of IMS Marketing. The current call is now open for applications and is set to close at the end of 2021. 
Don't delay, get your application in early to avoid disappointment!
Evaluate if your business is eligible to apply for the Digitalisation Voucher:
Irish owned business 
Operate within the Manufacturing and/or Internationally Traded Services Sector
 Employed more than 10 full-time employees on 29th of February 2020
The voucher covers either technical or advisory/consultancy services related to the business's operations for the mentioned sectors up to the value of €9,000.
 Support will be provided for a short period but can be spread out over a maximum period of six weeks.
For businesses who do not meet the above criteria and who are Enterprise Ireland clients: they may be eligible under De Minimis Aid. Interested companies will have to complete a digital assessment scorecard as part of the application process.
Click here to access the scorecard.
Note: Eligible activities DO NOT include general consultancy, design, installation or commissioning, or project implementation.
Click here
for full details of the grant from the Enterprise Ireland website.
TALK TO IMS ABOUT YOUR DIGITISATION VOUCHER APPLICATION AND HOW WE CAN HELP YOU TO GROW YOUR PRESENCE ONLINE.
Apply for the
Digitalisation Voucher