Funding and Grant Aid: An overview of the range of supports available for Irish companies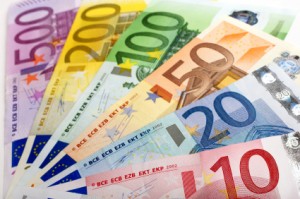 There are a wide variety of funding sources available to support the growth of your business. This blog will only focus on State funded programs which provide grant aid support to companies along with excellent soft supports (advice, mentoring, training, etc).
In nearly every case, success in accessing funding depends on the quality of the application, proposal or business plan presented as every state agency has only a finite level of funding and will typically select the applications which present the best opportunity for business success.  For start-ups the main yardstick is the ability to create employment while for Enterprise Ireland there is the added objective of export sales development.
In our experience there is support available for every company so it is often a case of identifying where you best fit and what type of support will best suit your stage of development.
If you have any questions in relation to any of these grants, or you would like help in preparing your business plan or grant application please feel free to contact the team here at IMS Marketing as we are familiar with many of these organisations and in some cased are listed as an Advisor by the agencies themselves. Otherwise, we have provided useful links to each agency below.
New Business Start-Ups
Enterprise Boards
There are 35 Enterprise Board offices in Ireland and they are an excellent first port of call with a real "pro-business" approach. The primary focus of these organisations is to support micro-enterprises employing less than 10 people.
The main types of support available from the Enterprise Boards include:
Heavily funded training programs
Assignment of a Mentor (eg 2-3 sessions) to provide feedback and guidance
Feasibility  Study Funding: Funding of up to €20,000 is provides to assist a company to evaluate the technical, market and financial viability of its new business or product idea.
Priming Grants: A Priming Grant is a business start-up grant available to micro enterprises within the first 18 months of start-up. Typical funding is less than €80,000 (in exceptional circumstances it can be up to €150,000) and supports early stage capital, consultancy, marketing and employment costs.
Business Expansion Grants: Companies can apply for this grant once they are at least 18 months in business. The grant is similar to the Priming Grant (€80,000-€150,000) in the business areas it supports
Leader Programme
https://www.nationalruralnetwork.ie/leader/
LEADER's role is to stimulate new innovative ideas and offer practical support to rural based businesses and community groups in getting their business ideas off the ground. There are 36 individual companies administering LEADER funding throughout rural Ireland. These companies use different names based on their location, and often are referred to as Integrated Local Development company, LEADER company, the LEADER partnership or the Local Action group (LAG).
LEADER Funding is not intended for large scale projects and in general a ceiling of €150,000 grant aid per project will apply. Applicants need to provide a detailed business plan as places on the various Leader Programmes are competitive.
Incubation Centres
There is a vibrant network of incubation centres located throughout Ireland and the best ones have links with our Universities and 3rd level institutes. These centres support early stage start-ups and provide a programme which includes rich soft-supports (training, mentoring, etc), low cost office space and excellent guidance in how to access early stage funding.
Examples include:
| | |
| --- | --- |
| NUIG Innovation Office | |
| UL Nexus Innovation Centre | |
| GMIT Innovation in Business Centre | |
| Sligo IT Innovation Centre | |
Specialist Support Agencies
There are also a number of specialist agencies which support both start-ups and established businesses depending upon your geographic location or industry focus. Some of the better known ones include:
Údarás na Gaeltachta
Údarás na Gaeltachta is the regional authority responsible with an active interest in enterprise development and job creation initiatives within Gaeltacht regions of Ireland.  Companies seeking assistance from Údarás need to demonstrate a practical commitment to the promotion of the Irish language within their companies.  The range of funding and supports available are very good and typically vary on a case by case basis including:
Innovation Vouchers: Up to €5000
Tradefair Participation Grants
Development of Market Research Skills
Consultancy Services Grants
Employment Grants
Feasibility Study Grants
Capital Grants
Share Capital Investments
Bord Failte
Bord Failte provides a wide range of training and grant aid supports to companies in the tourism sector.  A great link to the types of support available can be found on the following link: https://www.failteireland.ie/Identify-Available-Funding.aspx
Bord Bia
Bord Bia (Irish Food Board) operates through a network of offices in Ireland and internationally to promote Irish food producers and products. They have a wide range of supports to assist companies in the marketing of their food products. At the time of this blog, Bord Bia are in the process of updating their website with the latest range of grant available and these are due to be published on November 8th 2013.
Enterprise Ireland
Enterprise Ireland (EI) is focused on the development and growth of Irish enterprises in export markets. They operate through offices in Ireland, a network of DA's (development advisors) and offices located in most major export markets worldwide.
The main criteria to become an EI client company is have the ability to generate a minimum of 10 jobs and export sales in excess of €1m within a three year period.
EI work with companies of all sizes and degree of export orientation, operating both generic and industry specific support programmes including:
Food Works Programme (food entrepreneurs)
Internet Growth Acceleration Programme (iGap) for  internet/gaming companies
Enterprise Start Programme
Get Export Ready Programme / First-Flight
Client companies are typically classified into three categories and depending upon which category you fall into there are different levels of funding available: (1) High Potential Start-Ups "HPSU", (2) Established SMEs: >10 employees and (3) Large Companies: >250 employees.
The best known funds include designed for HPSU and SME organisations are as follows:
Mentor Support 5-10 sessions may be provided with a relevant expert to provide feedback and direction). Each session is valued at €175.00
Feasibility Studies provides 50% funding up to a total cost of €30,000 (ie maximum grant is €15,000).
Innovation Vouchers to the value of €5,000 are available to assist a company or companies to explore a business opportunity or problem with a registered knowledge provide (higher research institutes and public research bodies)
Competitive Feasibility Fund (Mid-West Region)  assists a new start-­up company or individual entrepreneur to investigate the viability of a new growth orientated business proposition to be located in the Mid-West Region which has the potential to become a High Potential Start-Up (HPSU). The maximum grant available is €25,000. This fund is released periodically and applicants compete for the available funding on the basis of their business plan and proposal
Competitive Feasibility Fund for Female Entrepreneurs is similar to the Mid-West fund in its objectives of progressing new growth-orientated business propositions to become a High Growth Potential Start-up [HPSU]. It is dedicated to Female entrepreneurs and offers up to €25,000.
Competitive Start Fund (CSF) is a competitive fund which is released periodically and provides up to €50,000 in funding for innovative start-ups. The calls-for-applications are often defined by specific sectors (eg ICT, Industrial products, aviation, etc) so companies interested need to keep an eye on the EI website for these details and apply when it best suits their status.
R&D Funding: There are two grant levels available here  with the maximum funding ranging from €150,000 – €650,000. These funds support product, process or service R&D projects.
Internationalisation Grant is designed to assist companies undertake market research and develop a new export market or for the introduction of a new product/service into an existing export market. The maximum grant value is €35,000
Strategic Consultancy Grant: The SME Strategic Consultancy grant can support the cost of hiring Strategic Consultants to assist in the development and/or implementation of strategic initiatives in the SME.  It is designed to facilitate business growth as the consultants can act as coach, mentor, facilitator, analyst, negotiator and/or operator for the company. The maximum grant value is €35,000
E-Marketing Improvement Grant: This grant is designed to develop and enhance your company's capability to use the internet as an effective channel for business development. It provides 50% funding up to a maximum spend of €35,000 over an 18 month period (total grant value €17,500) and is implemented through a panel of approved online marketing companies in Ireland.
https://www.localenterprise.ie/Discover-Business-Supports/Trading-Online-Voucher-Scheme-  
The Local Enterprise Office are currently running a digital grant scheme worth up to €2,500 per grant from a bursary of €5 million under the National Digital Strategy funded by the Department of Communications, Energy and Natural Resources. Businesses with less than 10 employees, trading for a minimum of 12 months and have a turnover of less than €2 million are eligible for the grant. Contact us to find out how we can help.